What Our Show Is All About
The Know It Alls Show came about from Scott and Patti's love for entertaining kids and their admiration of the old-time variety shows! Who didn't love the "I Love Lucy Show", or "The Carol Burnett Show"! These were classic comedy-variety shows and the Know-it-alls will bring this flair to their own show!
The Know It Alls Show has been carefully designed to combine education with entertainment…in what we like to call, "Educainment!"
Each 45 minute show will incorporate a fun, team building approach with a strong educational format, easy learning environment, and plenty of audience participation.
So, let's break it down into groups and explain how this versatile show will work for you!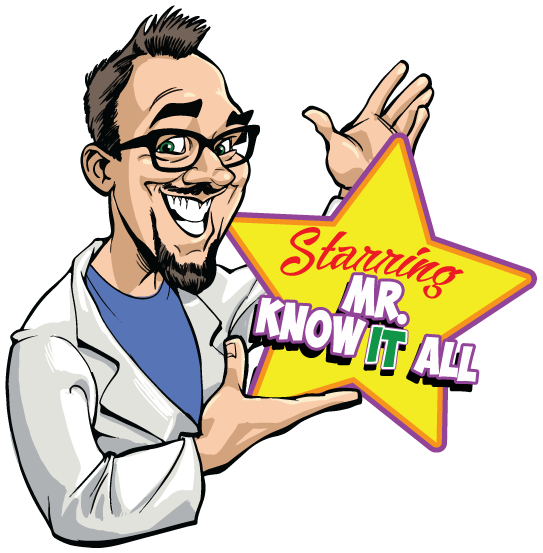 Scott enlisted in the U.S. Army after graduating High School. He served 3 years in Germany, and once home quickly realized that there was not much need for tank mechanics in the civilian world! Scott went on to get his AA degree in Early Childhood Education with hopes of becoming a teacher…
Patti has a B.S. Degree in Marketing and has put it to good use having worked in Marketing Research and Development, Advertising and Sales. She started her own entertainment company called 'Jazzi Entertainment!' and has been entertaining kids of all ages for over 25 years…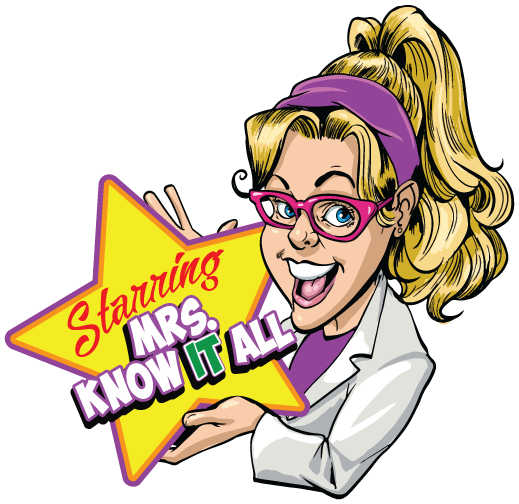 WHERE YOU CAN FIND THE KNOW-IT-ALLS
Bar Mitzvahs / Bat Mitzvahs

Boy Scouts / Girl Scouts (Did you know that Mrs. Know-it-all was a Girl Scout?)
What Our Clients Say About Us
"This show is all about working together, positive self-esteem, and building good character through fun, motivational learning! Mr. and Mrs. Know-it-all will surely capture the attention of your entire audience and make your school assembly fun and educational!"